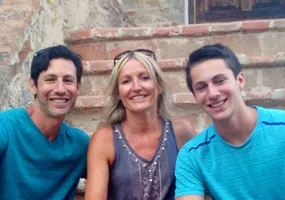 Legacy Dental Care is located close to I-75 and Wade Green Rd. We are at 1301 Shiloh Rd, Suite 1040 (2nd group of buildings with Green Awnings closest to Shiloh Rd) at the front of the 75 Wade Green Complex across from Atlanta Cheesecake - this is in Kennesaw, 2 miles from our old location in front of Legacy Park.

Legacy Dental Care is a small family and cosmetic oriented dental practice. After working for a larger practice in Marietta for over 6 years, Dr. Seth Patt opened Legacy Dental Care early in 2007.

We are a small, single dentist family practice. Unlike a large group or corporate practice we focus more on people than on profit. Whether you are looking for a basic six month check-up and cleaning or a cosmetic evaluation you will get an open and honest assessment of your mouth. Many people do not need any dental treatment, but for those that do our goal is to educate and provide reasonable treatment options so each person can choose dentistry that fits their budget. We are In-Network with many major PPO insurance plans and offer Care Credit which provides short-term, interest-free financing to qualified applicants.

Our practice is modern and offers the latest technology to help us provide the best patient care. LCD monitors are mounted on mobile arms in front of you allowing Digital X-rays to 'pop up' on the screen before your eyes as they're taken. Video images or digital pictures from your mouth may also be presented on the screen so you can see what we see. This is followed by pictures and models to illustrate possible treatments and help you thoroughly understand your options before selecting the best treatment for you.
If you have had traumatic dental experiences in the past try us out. We are patient and caring and explain everything. For long appointments you can lay back in a comfortable chair with headphones to block out the noise and relax your jaw on a mouth prop. If you're still anxious try the Nitrous/Laughing Gas. Obviously we can't promise a completely stress-free experience, but most of our patients find that the things they are worried about are much less stressful than they expected.

We use only tooth-colored composite fillings, not silver-mercury amalgams. We also use tooth colored (all porcelain) crowns to avoid dark lines around your gums. Dental fillings and crowns should not be obvious when you talk or smile. We strive to make your dental work look as natural as possible. Please explore our website to learn more about our services and dentistry in general.
In addition to the standard general dental procedures done by most offices, we will soon be offering surgical implant placement for simple cases. We have been restoring implants for many years but are now integrating the surgical component into our practice. This will allow us to do more procedures in our office at a lower cost to our patients. Please click on the Dental Implants tab under Our Services for more information.

Our patients are our most important asset, and we strive to develop long-lasting, trusting relationships with all of our patients. Your referrals are welcome and appreciated. We look forward to seeing you!


Please see our LINKS tab for 'emergency' information and a list of other dentists we commonly refer to for procedures such as Extractions and Root Canals.